BUNDLE YOUR BENEFITS
Avoid the headaches and hassle associated with multiple vendors. Let HealthEquity manage your entire benefits lineup end to end. We'll help you unlock economies of scale and give your clients bundled pricing they won't find anywhere else.
SIMPLIFY
Imagine logging into a single platform that puts exactly what you need all in one place. Give your clients a faster, smoother administrative experience.
BE CONFIDENT
Work with an industry leader and deliver best practices at a lower cost. Our experience serving 100,000+ organizations enables us to deliver custom solutions for your clients' unique business needs.
MAKE A DIFFERENCE
We care about people. That's why our approach is driven by a singular mission: To connect health and wealth. Our HSA investment desktop offers the tools members need to build the ultimate retirement nest egg.1
EMPOWER YOUR CLIENTS TO REALIZE THEIR FINANCIAL DREAMS
Retirement integrations
Put retirement and other account data side by side. No-cost integrations help members make more informed financial decisions.
Security
Expect industry-standard encryption and member privacy protocols. We offer two-factor authentication, biometric login and ongoing system surveillance.
24/7 call and chat
Wow your clients with a remarkable member experience. Our US-based support team measures success by problems solved — not call times.
Close deals
Access our library of hard-hitting sales collateral and original thought leadership. We make it easy to start conversations and close deals.
Fast onboarding
Implementation is a breeze. Your clients can transfer members files from any payroll vendor. And we'll execute bulk transfers automatically.
Flexible fund lineup
Our lineup of low-cost Vanguard funds can help boost retirement readiness. Plus, we'll work with you to maximize contributions and savings rate, not just ROI.
NATIONALLY ENDORSED BY THE DAVE RAMSEY SHOW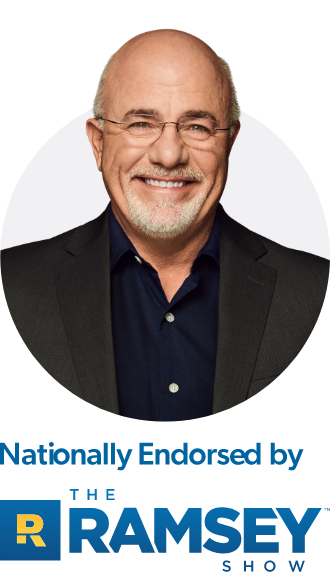 "A health savings account is the perfect plan for managing the high cost of healthcare...At Ramsey Solutions and even for my family, we trust the team at HealthEquity."
-Dave Ramsey
READY TO ACT?
Get your Total Solution consultation today.
HealthEquity does not provide legal, tax or financial advice.
1Investments are subject to risk, including the possible loss of the principal invested and are not FDIC or NCUA insured, or guaranteed by HealthEquity, Inc. HealthEquity Advisors, LLC™, a wholly owned subsidiary of HealthEquity, Inc. and an SEC-registered investment adviser, provides web-based investment advice to HSA holders that subscribe for its services (minimum thresholds and additional fees apply). Investing may not be suitable for everyone and before making any investments, review the fund's prospectus.Return to content